Projections landscape
The information presented on this website updates the information found on the former Climate Change in Australia website produced in conjunction with a Technical Report
(CCiA 2007 ) and the OzClim data portal (no longer available).
CCiA 2015 is one of many initiatives, past and current, run by the federal and state governments, universities and other institutions that focus on producing data and information on future climate projections. A list of some other of the more widely known projects is given below. In some of these cases the data result from experiments conducted using the older CMIP3 suite of models .
Information portals and State Government initiatives
(External links will open in a new window)
Victorian Water and Climate Initiative (VicWaCI) : VicWaCI is a partnership between the Department of Environment, Land, Water and Planning (DELWP), the Bureau of Meteorology, CSIRO, and the University of Melbourne. The initiative seeks to better understand Victoria's climate and water resource situation. In December 2020, the synthesis of research findings was released in the report Victoria's Water in a Changing Climate (PDF download) .
Victorian Climate Projections 2019 : In 2019, the Victorian Government released the latest climate projections for Victoria. For this work, the Department of Environment, Land, Water and Planning and Wine Australia funded new dynamical downscaling at 5 km resolution. Uniquely, the Victorian Climate Projections 2019 (VCP19) project combines the new modelling with pre-existing results from global climate model (GCM) and multiple regional climate model (RCM) simulations. These data can be viewed using the Climate Futures toolkit and downloaded from CCIA here .
Queensland Future Climate : The Queensland Government partnered with the University of Queensland to develop high resolution climate projections to underpin climate adaptation across Queensland's regions. These projection datasets were developed by downscaling 11 CMIP5 global models to 10 km under two emissions pathways. To obtain more detailed information and the data (gridded and/or for other regions) go to the Queensland Future Climate Portal .
Climate Futures for Tasmania : This project details the general impacts of climate change in Tasmania over the 21st century, with a description of past and present climate and projections for the future. Follow-on work is currently looking at the Australian Alps.
South Eastern Australian Climate Initiative (SEACI) : Established in 2005 to improve understanding of the nature and causes of climate variability and change in south-eastern Australia. It concluded in September 2012.
Indian Ocean Climate Initiative (IOCI) : This program investigated the causes of climate change in Western Australia and developed regional projections. It ended in 2013
The Goyder Institute for Water Research : This program was established in 2010 to support the security and management of South Australia's water supply and contribute to water reform in Australia. CMIP5 data are used in this project.
South East Queensland Climate Adaptation Research Initiative (SEQCARI) : This program provides access to information on climate projections and adaptation options for settlements in South-east Queensland. It ended in November 2012.
NSW and ACT Regional Climate Modelling (NARCliM) :This project developed an ensemble of high-resolution, regional climate projections for eastern Australia in collaboration with the NSW Government. A wide variety of climate variables are available at high temporal and spatial resolution for use in impacts and adaptation research.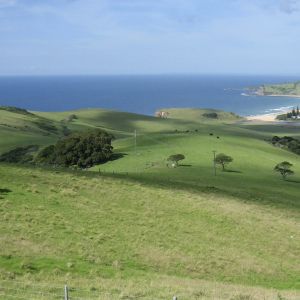 data portals
(External links will open in a new window)
Projections data from some of these projects (e.g. Qld Future Climate, Victorian Climate Projections 2019), and all CMIP3 output, are comparable with the CMIP5 modelling results using the Climate Futures web tool. Comparison of results from CMIP3 and CMIP5 can also be found in the Appendix A of the Technical Report.
For some NRM clusters (e.g. see below) these local projections should be considered for use if appropriate, remembering to discuss any results in context of the broader set of model results.
NARCliM : Central Slopes, East Coast, Murray Basin, Monsoonal North, Rangelands
Goyder Institute for Water Research: Southern and South Western Flatlands, Rangelands, Murray Basin
Climate Futures for Tasmania : Southern Slopes
Victorian Climate Projections 2019: Southern Slopes
Queensland Future Climate: Wet Tropics, Monsoonal North (East), Central Slopes, East Coast (North), Rangelands (North)
Page last updated: 19th March 2020